Hello there, in this thread you will find the costs needed to evolve your epic heroes
.


A big thank you to Tr0sk for updating the graphics of the charts for the thread.
His Guide Database can be found here ~ http://col2.forum.igg.com/topic?ctid=191116&t=1432354874

Here is the full list of the charts for Heroes with Evolution unlocked.
Wheelie~ Once again has done a great job, thanks to him I'm able to give you all the evolution costs for EVERY hero (untill next update at least...) Here you can see all the info you need. ~ https://imgur.com/a/amjXx

Thank you to Wheelie & Davey475 For the help.
Alchemy Workshop FULL INFO and level costs ~ By TheW83.



~Won Ton~
~Enchantress~
~The Berserker~
~Demon Slayer~
~Chiron~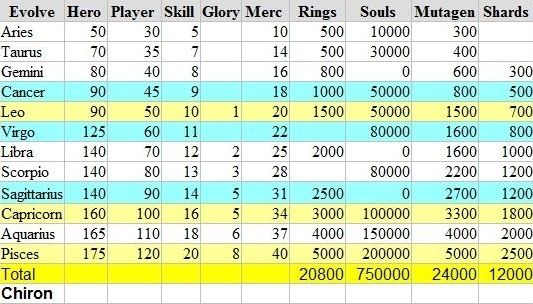 ~SKULL MAGE~ 
~AMBROSIA~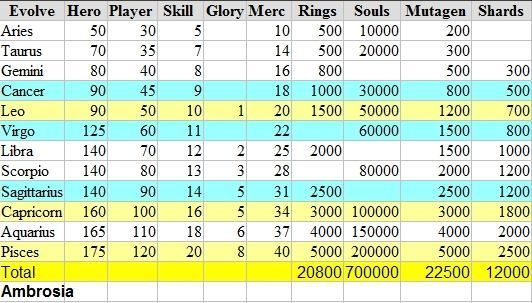 ~DJINNI~
~LANDSLIDE~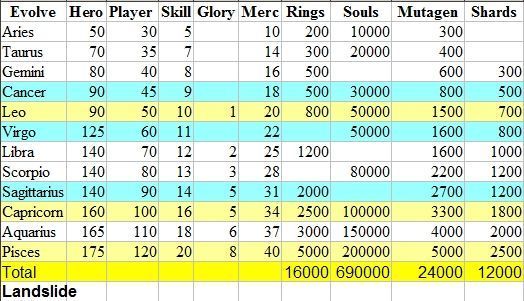 ~ABYSS DEMON~
~SAPPHIRIX~
~ARCTIC LORD~
~RENNE VEN~
~HYDRASAUR~
~POUNDER~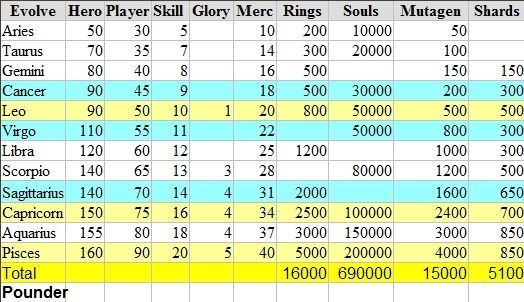 ~DARK RIDER~
~PAN GOLI~
~BLITZ BOMBER~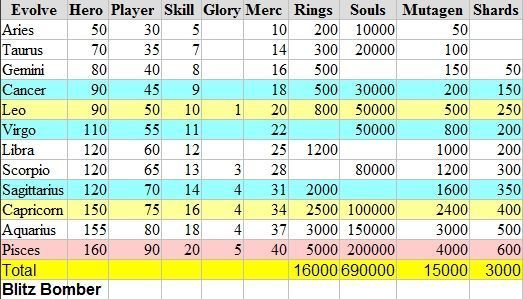 ~GREAT SAGE~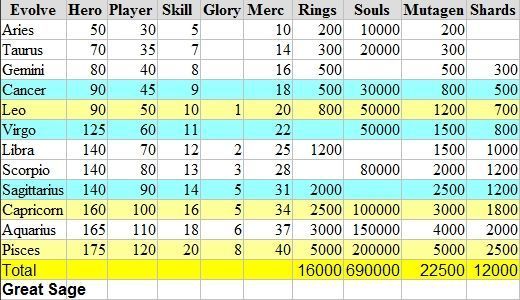 ~Savage Chief~
~Carol D'belle
Alchemy Workshop FULL INFO a
nd level costs
 ~ By TheW83.
Alchemy workshop information is also always very helpful if you're short on mutagen/shards or anything else you need to evolve your heroes, check out the thread.
Evolution Costs Analysis
 ~ By Wheelie.
The thread will be updated with the lastest unlocked evolution chart for the hero when there is a new evolution or hero unlocked.
If you wish to contribute to the thread by any way please send me a private message.
Thank you to TheW83 for pointing out some of the mistakes in the charts, everything should be right now.
Again Thank you to Tr0sk for updating the graphics and making it easier for everyone to see the charts
~I hope this was helpful to you, have a nice day.
Oscar